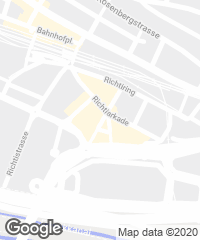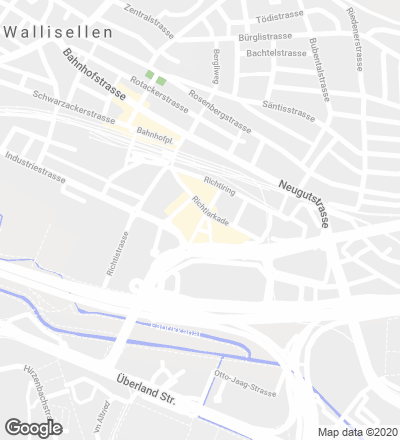 This office tower presenting a vertical prism of twenty floors and a plinth of five, connected to each other by an ensemble of four overbridges, is one of the architectural landmarks of the new business district of Zurich, an up to now predominantly horizontal city which two years ago decided to go for density.
Its most unique element is the facade, the solution for which is a compromise with urban bylaws that require the use of stone materials for the claddings. While completely glazed, the enclosure is characterized by a serigraph of the famous veined pattern of the onyx wall at Mies van der Rohe's Barcelona Pavilion, which covers the edges of the slab and pillars like a layer added to the triple glazing of the curtain wall's stratified glass. The opaque ornamental bands are paneled with a thermal insulation of rockwool 22 centimeters thick, and with a chamber that serves to conceal, when rolled up, the curtains of reflecting silvery aluminum that protect the interior spaces from excessive radiation, and which automatically fold and unfold, depending on the time of year and day, giving the building an appearance that varies as much as meteorological conditions do.
In the interior of the building, attention is naturally drawn to the false ceiling system, executed with sandwich panels with a concrete core, measuring 1.35 x 1.35 meters, which allow ventilation by being microperforated, in accordance with a pattern that draws inspiration from the typical decorative motifs of traditional Swiss chalets.
Obra Work
Sede central de Allianz Allianz Headquarters in Zurich (Swizterland).
Cliente Client
Allreal Generalunternehmung AG, Allianz Suisse.
Superficie construida Floor area
72.000 m².
Fecha Date
2008-2014.
Arquitecto Architect
Wiel Arets Architects / Wiel Arets, Felix Thies, Maik Ilmer.
Colaboradores Collaborators
Flavio Loretz, Jörg Lüthke, Ruth Val, Virginia Angell, Anira Niso, Angela Tsang, Mikal Switalsky, Jacques van Eyck, Maron Vondeling, Christina Lotzemer, Joost Körver, Ilze Paklone, Alexandra Dobrowowolska, Boris van Eijsden, Joris Lens, Thomas Misik, Licia Miglio, Hannes Scheutz, Dunia Nedjar, Francois Steul, Alexis Bikos, Athanasia Karaioannglou, Victor Hidajat, Aline Amore, Birgit Schwarz, Tieme Zwartbol, Boris Wolf, Chris Frodsham, Alessandra Ferrari, Marcos Romero.
Consultores Consultants
GKP Fassadentechnik, R+B Engineering, Ahochn, Jünger Partner Bauingenieure, GRP Ingenieure, Kardoff Ingenieure.
Fotos Photos
Jan Bitter.