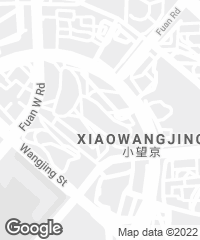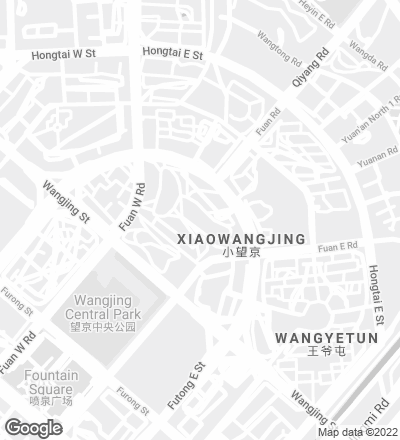 This mixed-use complex, intended mainly for retail and office spaces, is situated in Beijing's Wangjing subdistrict, a technology center which is home to leading firms like Telecom and Panasonic. Surrounded by 60,000 square meters of parkland, Wangjing Soho presents three hill-shaped towers – the tallest one of them rising 200 meters – and three lower volumes serving to give continuity to the complex.
Through this image the Wangjing Soho development seeks to come across as an icon of technology, an impression reinforced by the fact that construction was carried out with innovative solutions. These included low-emission glazing systems and MEP installations specially designed to reduce not only carbon dioxide emissions but also the consumption of potable water and energy. The result is a project that brings down energy costs by almost 13%, and potable-water consumption by 42%, with respect to model buildings included in the ASHRAE guidelines. In addition, the project has parametrized the daily flow of vehicles through the nearby roads. The idea is for people to have changing views of the building as they move along the thoroughfares. Like a choreographed pas de trois, the Wangjing Soho towers are a landmark in motion, constantly greeting and bidding farewell to city commuters.
Obra Work
Wangjing Soho Wangjing Soho in Beijing, China.
Arquitectos Architects
Zaha Hadid Arquitects/ Zaha Hadid, Patrik Schumacher
Colaboradores Collaborators
Yang Jingwen,Christoph Klemmt, Shu Hashimoto,Yung-Chieh, Huang, Rita Lee, Samson Lee, Feng Lin, Seungho Yeo, Di Ding, Xuexin Duan, Chaoxiong Huang (equipo de proyecto project team).
Consultores Consultants
CCDI Beijing, (estructuras structures), Arup (fachada facade), Arup (MEP y seguridad frente al fuego MEP and fire safety)
Fotos Photos
Virgile Simon Bertrand, Iwaan Ban, Jerry Yin.