Shenzhen Bao'an International Airport
Fuksas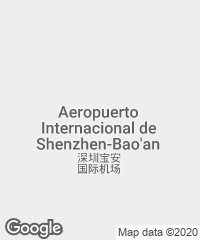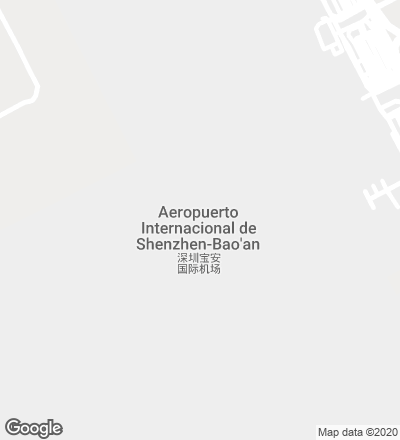 Terminal 3 of the airport of the Chinese city of Shenzhen – a metropolis close to Hong Kong and with a population nearing 10 million – brings up the image of a manta ray, but is actually a tunnel 1.5 kilometers long. The result of extruding a standard section, its curvature echoes the surrounding landscape of hills, and the tunnel forms a giant tube with two wings shorter than it jutting out from the midsection, perpendicular to it.
The section is structured in three levels corresponding to specific uses – departures, arrivals, and underground technical areas –, which are functionally linked to one another by circulation cores and visually connected by huge atriums situated at the intersections with the two wings.
The traveler enters at ground level, walking into an immense concourse graced by enormous pillars in the shape of truncated cones that hold up a warped toplit roof, at the feet of which are scuptural air conditioning nozzles. This solution, the image of which recalls the naves of Gothic cathedrals, is repeated throughout the building, which makes it possible to go by a single formal law in the design of the interiors, the channeling of flows, and the integration of building services. A hexagonal scheme of biomorphic airs marks the roof formed by a double skin of panels of aluminum and glass.
Obra Work
Terminal 3 del Aeropuerto Internacional de Shenzhen Shenzhen Bao'an International Airport (China).
Cliente Client
Shenzhen Airport (Group).
Arquitectos Architects
Massimiliano & Doriana Fuksas.
Consultores Consultants
Knippers Helbig Enginnering (estructuras y fachada structures and facade); Fuksas Design (interiorismo interior design); Speirs & Major Associates (iluminación lighting); BIAD / Beijing Institute of Architectural Design (arquitecto local architect of record).
Fotos Photos
Archivio Fuksas.