Kamanar Secondary School, Thionck Essyl
DAW Office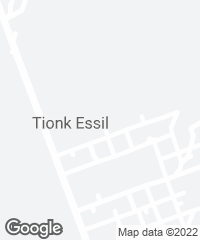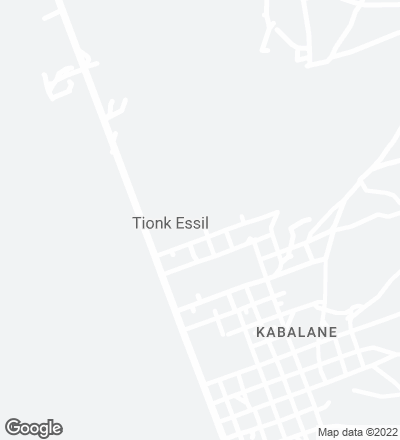 The Barcelona firm headed by David García Martínez, Daw Office, designed this educational facility currently under construction in Thionck Essyl, in Senegal's Casamance region.
The project adapted to the needs and the economic situation of the local population, which had a direct bearing on the construction, while addressing climate conditions through a sustainable system.
Based on a gridded composition of modules, the school building will accommodate four grades, with four classrooms assigned to each one and forming a courtyard around a tree. There are plans to raise a second, communal building (for two additional classrooms, a library, and a teachers' room) and create two playing fields, one for volleyball and the other for football.
The design guaranteed low-cost construction and climatic comfort, making the most of local materials. The modules are composed of compressed earth blocks composed of clay, soil, and 8% cement. Because they were prepared with a manual press, boiling was not necessary, so energy consumption was minimized. Since these blocks are highly resistant to compression, the structural system used to build the classrooms is the volta (vault). Climatic comfort is achieved through the porosity of the blocks, cross ventilation, and orientations that hinder sunshine in the interior. The facades are wrapped in wooden lattices, and the roofs in panels of ribbed sheets, to protect the modules against rain.
Obra Work
Escuela de secundaria Kamanar, Thionck Essyl (Senegal)
Kamanar Secondary School, Thionck Essyl (Senegal).
Cliente Cliente
Foundawtion.
Arquitectos Architects
Dawoffice / David García (director principal); Aina Tugores, Jesús Amengual, Violeta Linares, Anna Enrich, Pablo Navas, Laura Pérez, Mónica Barrio, Marc Lencina, Jaume Almoslino, Carola Ferrer (equipo team).
Consultores Consultants
CVC Ingenieros (estructura e instalaciones structure and MEP services); STATIC Ingeniería (estructura structure); Signes (señalización signage).
Contratista Contractor
Adama Diatta; Kaoussou-Eno Niassy (albañilería masonry); Lamine Baro Sambou (carpintería carpentry).
Presupuesto Budget
607.587 €.
Superficie Area
1.900 m².
Fotos Photos
Rubéz Pérez Bescós; Jara Varela