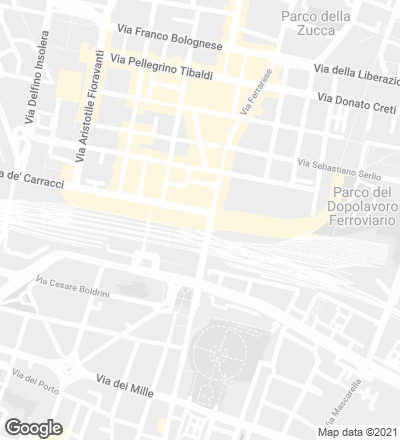 In 1938 the Jewish community of Italy, one of the most thriving and integrated in Europe, began to suffer the antisemitic laws imposed by Hitler's Germany on Mussolini's government, although they were not implemented too rigorously until the Nazi occupation of northern Italy in 1943, the year of the start of the systematic deportations to Auschwitz- Birkenau, which sent some 8,000 Italian Jews to their deaths.
The monument built in Bologna to commemorate this genocide relies on the symbolic force of two 10-meter-tall stelas of CorTen steel whose rigidly modularized skin evokes the wooden bunk beds where those condemned to be exterminated were heaped up. The stelas are separated by a passage which is 1.6 meters wide at the mouth but progressively narrows down to just 80 centimeters, giving visitors a strong feeling of oppression as they walk through the monument. The cathartic effect achieved in this is reinforced by the careful selection of materials for the plinth on which the stelas rise: on the one hand gravel, which produces a distinct sound when stepped on; on the other hand metal sheets, which recall the roadbeds over which the wagons of death moved. All this is accompanied by a system of lighting that makes night tours possible and accentuates the dramatic character of the monument...[+]
Obra Work
Memorial a la Shoah en Bolonia (Italia) Bologna Shoah Memorial (Italy).
Arquitectos Architects
SET architects / Lorenzo Catena, Chiara Cucina, Onorato di Manno, Andrea Taci (equipo project team).
Consultores Consultants
Andrea Imbrenda / Proges Engineering (estructuras structures).
Fotos Photos
Simone Bossi.