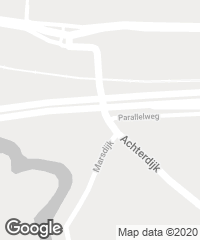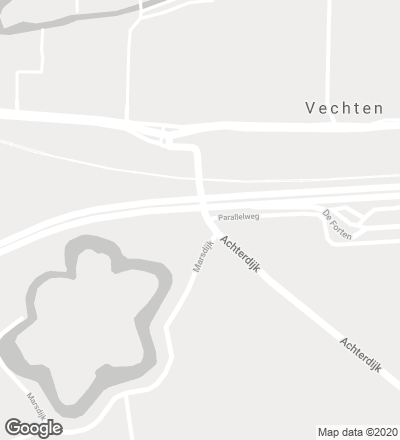 Fort Vechten is the second largest of 48 fortresses that were erected along the New Dutch Waterline, a military barrier that started to go up back in the 18th century, consisting of an 85-kilometer-long ring that could be flooded to keep the enemy at bay. Formed by dykes, locks, and canals, it could protect cities along the country's border because it was impossible to cross by foot and, being so narrow, to be sailed by ships. This strategic capacity to be inundated as needed is directly addressed by the most spectacular part of the museum that has been built in the enclave: a 50-meter-long model set in the open air and showing visitors the system of sluices that made it possible to defend the area with water as weapon.
Embracing the model is the museum's new pavilion, a completely buried piece whose organic geometry strikes a contrast with the rigidity of the old bastion located behind it, with which it connects directly in order to give a high degree of continuity to the visitor route. The same heavy materiality, defined by the use of reinforced concrete with raw finishes, characterizes both pieces, which together give rise to a complex which, more than being a building, comes across as a topography perfectly intergrated into the environment, and whose rich interior spaces are impossible to guess at from outside.
Obra Work:
Museo del Bastión Vechten, Utrecht (Países Bajos) Museum Fort Vechten, Utrecht (Netherlands).
Arquitectos Architects:
Studio Anne Holtrop.
Consultores Consultants:
Penne Hangelbroek, Jonathan Penne Architecten / Christian Rapp, Rapp & Rapp / Adriaan Geuze, West 8 (plan director masterplan); Jeroen Kuttner / Corsmit (estructuras structures); Hans Besslink, Geert Filippini / Royal Haskoning (sostenibilidad sustainability); Henk Oudekempers (hormigón concrete).
Fotos Photos:
Bas Princen