La Samaritaine Department Store, Paris
SANAA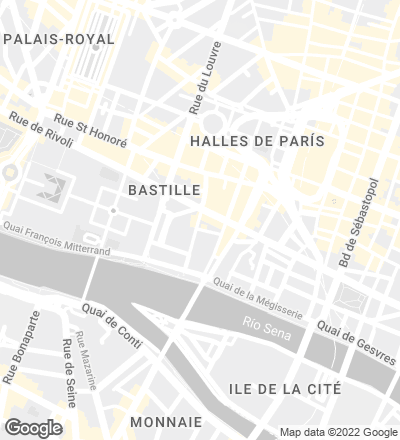 Fifteen years and 280 French companies have taken part in the reconstruction, reshaping, and renovation of La Samaritaine in Paris. The history of this department store dates back to 1870, when Ernest Cognacq opened at the junction of Pont-Neuf and Monnaie streets a small shop that over the years and, with his wife Marie-Louise Jaÿ, became a 70.000m² block combining Art Nouveau and Art Déco styles of the late 19th century. The Japanese studio SANAA has added to it a new futuristic facade of rippling glass that marks the entrance to the department store of 20.000 square meters, a Cheval Blanc hotel, offices, housing, and a kindergarten.
The refurbishment of the Parisian department store creates a passageway that crosses the urban block linking three courtyards and establishing a connection between the historic facade towards the Seine and a new wavy one towards Rue de Rivoli.
The Jourdain building was completed in 1910, the Sauvage one in 1928, and the interiors of the store underwent several transformations over the years, so 1932 was set as date of reference for the restoration of existing heritage elements.
The large glass roof of 1907, with an area of 37 x 20 meters and sloping sections laid out in two levels, has been restored to show the original design by Frantz Jourdain. It has been covered with smart glass that changes color when light passes through.
The glass ceilings of the courtyards designed to filter light deep into the unit forced the closure of the building because of their low fire resistance. Now 2,300 glass panels have been replaced, restoring the building's safety and grandeur.
The Art Nouveau ornamental elements of the facades – the glazed lava rock surfaces or the cast iron signs – and of the interior spaces – the stately staircase, paintings, and railings – have been restored to their original design.  
Obra Work
Grandes almacenes La Samaritaine
La Samaritaine Department Store, Paris (France).
Cliente Client
Grands magasins de La Samaritaine Maison Ernest Cognacq.
Arquitectos Architects
SANAA / Kazuyo Sejima, Ryue Nishizawa (socios partners); Yoshitaka Tanase, Loic Engelhard, Takayuki Hasegawa, Takayuki Furuya, Léa Hippolyte, Marc Dujon, Bradley Fraser, Shogo Onodera, Arrate Arizaga Villalba, Corinne Bokufa, Eloka Som, Lucy Styles, Yukiko Kamei, Margot Aurensan (equipo team).
Consultores Consultants
SrA Architectes (arquitecto local architect of record); Lagneau Architectes (restauración de patrimonio heritage restoration); FBAA–François Brugel Architectes Associés (viviendas y guardería housing and nursery); RFR GO+, AEDIS Ingénierie, EGIS Bâtiments (ingeniería estructural structural engineering); Acoustique & Conseil (acústica acoustics); Barbanel (instalaciones MEP services); OGI (viario y redes roads and utilities); RFR (fachada facade); Burgeap (geotermia geothermal utilities); AE75, EGIS Bâtiments (arquitectos técnicos quantity surveyors).
Contratista Contractor
EGIS Bâtiments.
Superficie Area
65.120 m².
Fotos Photos
Jared Chulski.