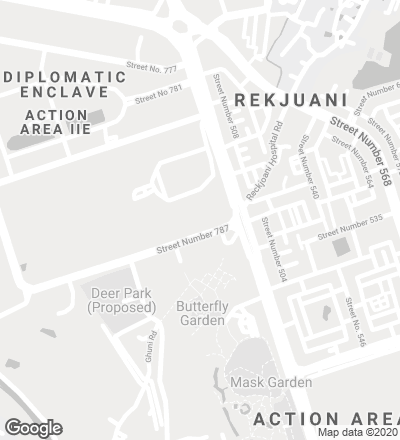 Located in the expansion area of Kolkata, the KMOMA Museum of Modern Art is envisioned as a new fragment of the city. The history of Kolkata, one of the largest cities in India, is closely connected to the evolution of popular Hindu art since the country's first school of art opened in the 19th century. Furthermore, the colonial past of the city favored the convergence of oriental and western trends, generating a rich context for artistic creation that lasts to our day. The KMOMA wishes to perpetuate the local legacy and be more than an exhibition space: a center for the creation of contemporary art that harbors the artistic vitality of the city, and that favors an academic environment to investigate about contemporary art in India.
The growing Kolkata is structured around three urban centers: the Old City and Salt Lake City of the 19th and 20th centuries respectively and, towards the northeast, the new commercial, industrial and residential district of Rajarhat, where the 21st century city grows. This is where the KMOMA will be located, destined to become a vibrant cultural hub. The 50,000 square meters of program are divided into two equal zones. The first one, directly connected with the urban fabric, includes artist studios and residences, flea markets, public spaces and parking areas, all gathered in an environment of friendly scale that pays special attention to landscape. A large central plaza gives access to the second area, a museum containing galleries, education and research facilities, with a more monumental scale.
Drawing on traditional Indian construction principles of stacking individual elements to produce a coherent and legible whole, the program is divided into spatial units that, piled up following different patterns, generate the whole compound. The stacking of volumes is especially evident along the museum's facade, where stairs connect the different public spaces in an effort to involve citizens and public in the activities that will take place within the facilities. The stacking of units addresses the relationship between the the spaces and need to control the climate in and around the building, creating shaded exterior areas and sheltered spaces for those periods of extreme weather. To improve thermal comfort, the building is constructed from cast masonry blocks that offer cross ventilation through interior openings while creating mass within the facade. 
Cliente Client
The KMOMA Trust, Kolkata, India; Mrs. Rakhi Sarkar, Managing Trustee, Kolkata, India
Arquitectos Architects: Herzog & de Meuron
Socios Partners: Jacques Herzog, Pierre de Meuron, Harry Gugger, Christine Binswanger (socio responsable partner in charge).
Equipo de proyecto Project team: Ben Duckworth (asociado, director de proyecto associate, project director), Michael Bekker (mánager de proyecto project manager), Edman Choy (asociado, mánager de proyecto associate, project manager), Tomislav Dushanov (asociado associate); Sarosh Anklesaria, Duarte Lobo Antunes, Mark Bähr, Frederik Bojesen, Blanca Bravo Reyes, Emi Bryan, Soohyun Chang, Marcin Grala, Salomè Gutscher, Julia Jamrozik, Coryn Kempster, Udayan Mazumdar, Sam Nelson, Severin Odermatt, Leonardo Pérez-Alonso, Varuna Saini, Hendrik Schikarski, Oana Stanescu, Ahmadreza Schricker, Agustín Solórzano, Raha Talebi, Paul Vantieghem, Thomas de Vries, Shayan Bahluli Zamani
Planeamiento Planning
Herzog & de Meuron (consultores de diseño design consultant); Partha Das & Associates and Subconsulting Engineers, SKDAS Associated Architects and Subconsulting Engineers (arquitecto de ejecución executive architect); Arup (ingeniería de diseño design engineer); Vogt Landscape Architects (diseño de paisajismo landscape design)
Consultores Consultants
Arup (fachada, iluminación facade, lighting); Jean-François Chevrier (consejero de arte art advisor); Susanne Titz (museística museum advisor)