Industrial Warehouse in S. Agustín de Guadalix
amid.cero9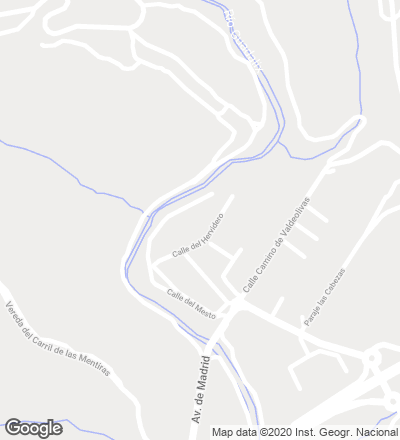 The digital printing company Diagonal 80 demanded for its new headquarters a hybrid building that combines large-size industrial spaces with interior areas of controlled light and environmental conditions to preserve the equipment and chromatic quality of the products. The project proposes a longitudinal building that makes the most of the narrowness and buildable ratio of the plot, and that is polarized: on the one hand the access from the roads of the industrial area, and thereby the commercial presence, and on the other the views of the natural context of the River Guadalix and the Madrid mountains.
The spatial configuration of the building is defined by four groups of elements governed by a common geometrical system: a loadbearing one linked to tension and to geometry; the display of products – printing on canvasses, vinyls and rigid materials; the machinery for the production and control of the interior climate; and the envelope, a metallic enclosure without substructure.
The system acquires geometric, structural and spatial stability by aggregation of a single element: a double-Y piece that forms four hexagonal-shaped quadrants, adjusting to the changing lights and to the different positions. Through a process of differentiation, the piece becomes the pillars of three levels, the beams of the lower floors and roof, the stairs, the supports of the exterior screens or the pieces that connect the different floors.
Vertically, the pieces are linked in the top part, attaching themselves to one another and interweaving to gain rigidity, and are lightened in the lower part by resting on as few points as possible on the terrain. When the elements are horizontal, they are tautened to take on structural stress; when exposed towards the exterior they become the support of the tautened canvasses. The same logic of additive geometry is applied to the vertical elements enclosing the stairs – vertical beams – or to the openings that puncture the slabs. The geometry is a mix of triangulations, forked beams and pillars, and perpendicular linear elements that give rigidity to the load-bearing system in a selective manner. The horizontal beams are sub-tautened beams that span the decreasing distances of the plot and that fork when reaching the building's perimeter. The project aims to rescue the light three-dimensional structures and apply them beyond the enclosures and the lightweight roofs, recovering the role as spatial configurator for the load-bearing system. Space equals structure.

Cliente Client
Diagonal 80, S.L.
Arquitectos Architects
AMID [cero9]: Cristina Díaz Moreno, Efrén García Grinda
Colaboradores Collaborators
Jorge Saz Semolino, José A. Quintanar, Mireia Luzárraga, Alejandro Muiño, Iñigo González-Haba, Jaime Bartolomé, Julia Gómez Candela, Javier Casado, Paula Ferruz, Ana Miret, Miguel Paredes, Marta Alonso, Bruno Gomes, Giacomo Beccari
Consultores Consultants
BOMA (Brufau, Obiol, Moya & Ass, slp) Robert Brufau, Xavier Aguiló, María José Camporro, Raquel Álvarez (estructura structure); Francisco Paradinas (instalaciones mechanical engineering); 3.14 GA (gestión management)
Fotos Photos
Andrea Illan, AMID [cero9]