San José Station in Toluca
FRPO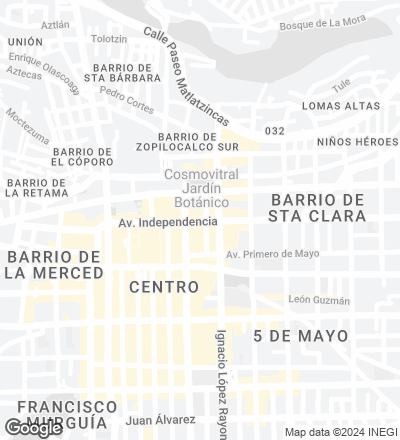 FRPO, the studio led by Fernando Rodríguez and Pablo Oriol, has completed the first phase in the construction of San José Station, a project that extends the Rosuani office complex, located on Juárez Avenue in Toluca, Mexico.
The mixed-use building presents several overlapping planes to house different programs: parkings, offices, cultural spaces, retail, and a publicly accessible terrace roof with views of the city.
The exposed concrete structure is arranged like a field with large screen pillars that hold a double family of edge beams. On top of these, continuous slabs fold to form the parking area and are perforated to achieve diagonal relationships and vertical spaces. The volume is wrapped in a translucid skin that connects with the historic center.
The first phase foresees setting up the parking and the completion of the offices as well as cultural and retail spaces. The second phase should be finalized by the end of 2021, when all the spaces in the complex should be ready for use.