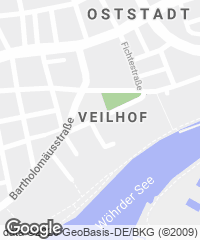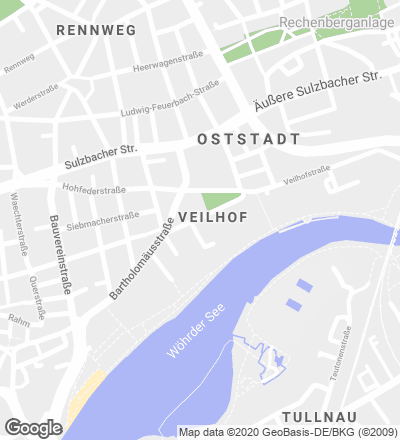 Located on the site of an old factory, this archive harbors a major collection of original documents and books of the Evangelical Lutheran Church of Bavaria – including letters written by Martin Luther to the popes and emperors of his day – as well as a restoration workshop and didactic areas. The program is distributed in the three parts that make up the building. First is a large plinth clad with local sandstone, a finish that resonates with the context and with the materials of the adjacent building, a seminary. Over it, on a transparent level, are two intersecting cubes. On a structure of pillars of reinforced concrete, the two prisms hover a meter above the ground floor to form a continuous surface that opens only to take in views of the surroundings, in particular the nearby lake, the Wöhrdersee.
From a constructional point of view, the building's main point of interest is its ventilated facade, formed by panels of folded copper, 15 millimeters thick, which cover a layer of wool rock insulation 20 centimeters thick and are held up by a metallic subframe anchored to the loadbearing skin.The complex presents varying finishes, with different textures and colors ranging from brownish matte to shiny metal tones, all resulting from the pre-oxidation treatment given to the copper panels.
Obra Work
Archivo de la Iglesia Evangélica Luterana de Baviera State Archive of the Evangelical Lutheran Church of Bavaria, Nuremberg (Germany).
Superficie construida Floor area
9.327 m².
Fecha Date
2013.
Arquitecto Architect
gmp Architekten / Meinhard von Gerkan, Nikolaus Goetze (diseño?design); Dirk Heller (asociado associate partner).
Colaboradores Collaborators
Karen Schroeder (jefe proyecto project leader); Cristoph Berle, Katharina Traupe, Monika Braig, Miriam Bamber, Judith Saile, Alexander Schnieber, Sui Jinying.
Fotos Photos
Christian Gahl.