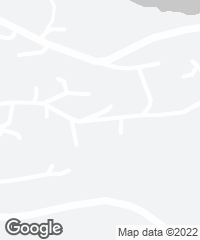 On Greenland's rugged coastal landscape, a twisted triangular structure offers a point from which to observe the area's icebergs as well as a hub for residents and visitors alike.
Minimizing contact with the ground in order to allow natural surface run-off and protect the rich bedrock, a sequence of steel trusses adopts a streamlined form that prevents snow build-up on the walkable roof.
The building blends into a landscape considered a heritage of humanity thanks to its frozen beauty and the part it plays in the study of glaciers to understand how Earth was formed and address climate change.
Centro de visitantes del fiordo de Ilulissat
Icefjord Visitor Center, Ilulissat (Greenland).
Cliente Client
Naalakkersuisut.
Arquitectos Architects
Dorte Mandrup.
Consultores Consultants
Søren Jensen Consulting Engineers (ingeniería engineering); Kristine Jensen Landscape & Architecture (paisajismo landscape); JAC Studios (diseño expositivo exhibition design); Fortheloveoflight (iluminación lighting design).
Presupuesto Budget
20.500.000 €.
Superficie Area
900 m².
Fotos Photos
Adam Mørk.