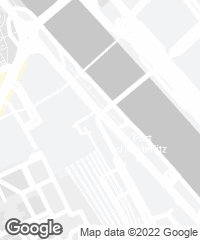 The Norwegian firm Snøhetta – headed by Craig Dykers and Kjetil Traedal Thorsen – in collaboration with the French office SRA designed new headquarters for the Le Monde Group in Paris. The 23,000-square-meter building brings the media company's 1,600 employees under a single roof.
The project was structured in two parts: the arched office building over a train station, the Gare d'Austerlitz, which addresses the conditions of the place with a steel bridge frame, the result of a geometric process of subtracting volumes; and the space formed under the construction, turned into a public square.
The building's image, homogeneous from afar but more complex as one gets closer, was obtained by means of a matrix of glass pieces with different degrees of transparency. The outer skin is made of 20,000 pieces of glass, organized in a strict pattern, that give the construction an ever changing appearance, depending on lighting conditions.
Finally, the upper level leads to a terrace where good views can be had of the surrounding urban landscape and the river Seine.
Cliente Client
The Le Monde Group // Redman IDF
Arquitectos Architects
Snøhetta, SRA Architectes
Colaboradores Collaborators
Khephren (estructura structure); Arcora (fachada facade); Barbanel (instalaciones HVAC); Green Afair (consultores de clima climate advisors); Lasa (acústica acoustics); Eiffage with Goyer (vidrio fachada facade glass); Glauser (mamparas de vidrio glass walss and arts); AAB (acabado hormigón concrete finish); BOA (iluminación lighting)
Superficie Floor area
22.933 m²
Fotos Photos
Ludwig Favre; Marwan Harmouche; Jared Chulski; s-a-l-e-m.com