Condé Nast Building at Times Square 4, Manhattan
Fox y Fowle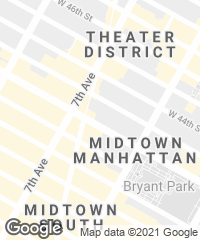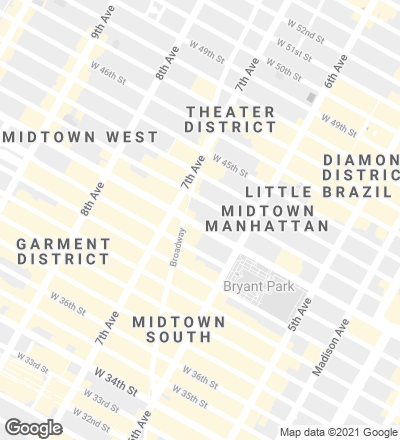 Situada en la esquina de Times Square donde Broadway se encuentra con la Calle 42, esta torre es un único organismo compuesto de varios cuerpos solapados y superpuestos, cuyo carácter depende de hacia dónde se orienten y la altura que adquieran. Es así como la fachada a la plaza adquiere una personalidad más etérea y liviana, acorde con el entorno cambiante de los signos de neón y el bullicio de la calle. No en vano, en su esquina noroeste el edificio se cierra mediante un semicilindro de once plantas que alberga la sede del Nasdaq, y cuya superficie es incesantemente recorrida por los índices bursátiles. Por otro lado, la esquina que se orienta hacia la Calle 42 se reviste con grandes piezas de granito, de una manera más acorde con la imagen corporativa de los edificios de oficinas que en ella se levantan. Esta dicotomía se deja ver también en una subdivisión horizontal: los bajos a Times Square forman un volumen protuberante cuyo tratamiento superficial se ha dejado a cargo de los ocupantes de los locales comerciales. El cuerpo medio se reviste con un muro cortina de factura ligera —que actúa como superficie especular—, mientras la coronación quiebra de nuevo la silueta de la torre hundiendo sus aristas; cuatro soportes publicitarios de gran tamaño tienen como objetivo 'situar' Times Square en el skyline de Manhattan.
Tratando de eludir el trasiego de Broadway, la entrada se organiza a través de un vestíbulo que, hilvanando las baterías de ascensores a través de un falso techo en forma de parábola invertida, crea un espacio de paso entre las calles 42 y 43. Dicha superficie se forra con unas piezas de aluminio como escamas. Por otra parte, el proyecto se muestra sensible a los factores medioambientales, y ello se pone de manifiesto en todo el proceso constructivo, desde el reciclado de materiales de desecho hasta el concepto energético integral del edificio: sobre el muro cortina de vidrio de baja emisividad se han intercalado paneles fotovoltaicos que contribuyen a generar una proporción no desdeñable de las necesidades energéticas totales...[+]
Obra
Edificio Condé Nast en Times Square, Manhattan, Nueva York.
Cliente
The Durst Organization.
Arquitectos
Robert F. Fox, Bruce S. Fowle, D. J Kaplan, E. Finkelshteyn, H. Amano, S. Schmitt, J. J Gorlach, W. Chabla, Z. Dai, Ch. Eldred, L. Gilchrist, H. Hong, S. Liebowitz, I. Shinkar, J. Winstanley.
Colaboradores
Cosentini (instalaciones); The Cantor Seinuk (estructura); Kiss + Cathcart (paneles fotovoltaicos); Heitmann (revestimiento exterior); Cermak Peterka Peterson (túnel de viento); Cerami (acústica); Fisher Marantz Renfro Stone (iluminación); Earth Day, Green October Found., Rocky Mountain Ins., Eley (consultoría medioambiental).
Contratista
Tishman Construction.
Fotos
Jeff Goldberg / Esto, Andrew Gordon.