A pile of stacked boxes at the University of Chicago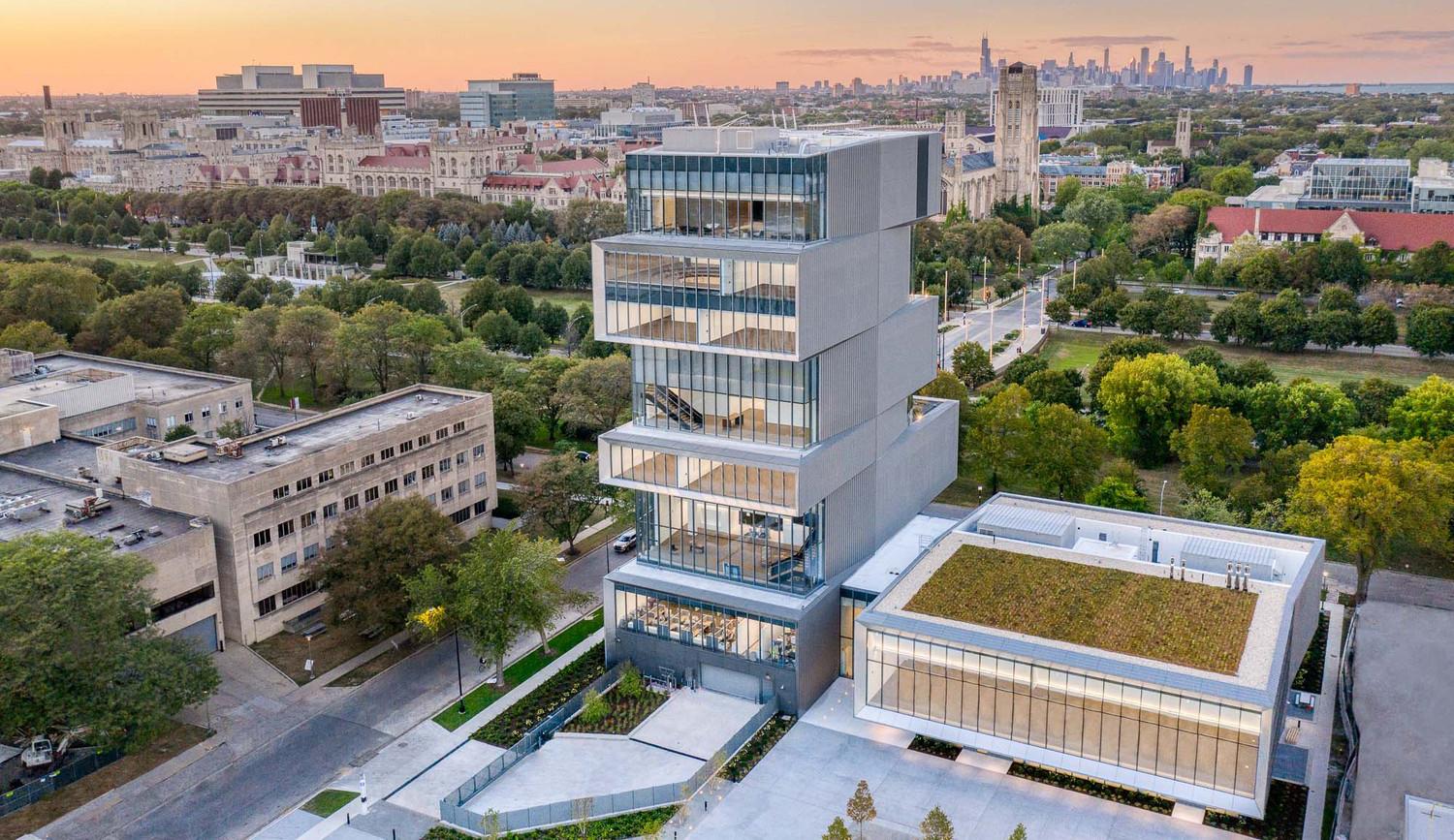 Diller Scofidio + Renfro conceived the design as an innovative addition to Chicago's renowned collection of tall buildings. The tower transitions from a city-engaging ground floor to contemplative clusters of meeting rooms above. The new structure's chief purpose is to host academic meetings, events and conferences, but COVID-19 has made convening a potential health hazard. However, a first pass suggests that the Rubenstein Forum is more than just another superficial, look-at-me icon wannabe.

The 10-story structure at 1201 E. 60th St. rises on the south side of the Midway Plaisance, across that swath of green from The U. of C.'s picturesque palisade of Collegiate Gothic towers. It cost about $100 million, according to university officials. Rubenstein is a graduate of the university's law school, a co-founder of The Carlyle Group private equity firm, and the host of a PBS and Bloomberg TV show that bears his name. Fortunately, Rubenstein resisted the temptation to slap his name in large letters on the facade, as other donors and developers are wont to do. No sign is necessary. The architecture is the building's calling card.
That's what you expect from New York architects Diller Scofidio + Renfro, who pride themselves on being purposeful provocateurs...[+]