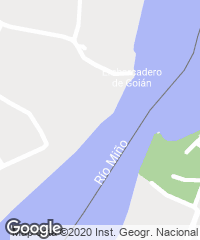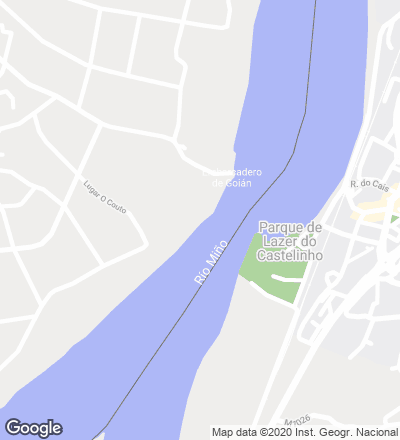 The restoration of the river beach and fortress environment of Goián is executed with a continuous retaining wall that varies in height to adapt to different functions.

Obra Work 
Proyecto de recuperación ambiental del entorno de la fortaleza y la playa fluvial de Goián River Beach in Goián, Pontevedra.
Cliente Client
Ministerio de Cultura / Concello de Tomiño.
Arquitecto Architect
Pablo Gallego Picard.
Colaboradores Collaborators 
Rafael Docampo, Carmen Fabregat (arquitectura architecture); Mónica Balado, Ricardo Camiña (arquitectura técnica quantity surveying); Inous Ingeniería (instalaciones installations); Antonio Reboreda Martínez SLNE (estructuras structures).
Fotos Photos
Pablo Gallego Picard.