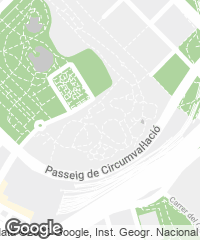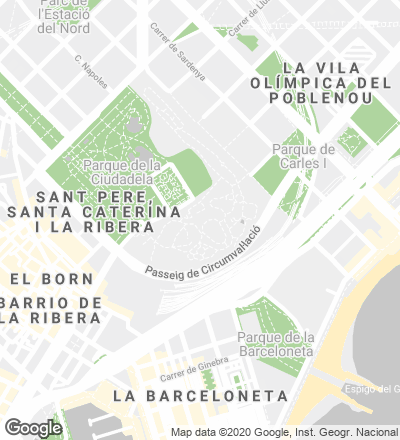 Endemic to the tropical jungles of Borneo and Sumatra, orangutans are animals with high cognitive abilities and the strength and skill to manipulate, activate, operate, and deconstruct mechanisms. Unlike gorillas and chimpanzees, orangutans do not live in nuclear family groups, but have a complex social life, thriving in multi-male and multi-female communities, with an alpha male sharing territory with several females and their respective offspring, and tolerating the presence of less dominant males.
This behavior was taken into account in the design of the new habitat for orangutans of Barcelona Zoo, an installation of over 2,000 square meters – 20 times the size of the previous facility – where the variety of spaces allows different uses. So the visitor walk presents four environments for the animals: two are climatized shelters, and the other two are open landscaped spaces where the orangutans can enjoy the sun and a more natural environment.
The visitor routes are protected and shaded by plant-filled pergolas; the closed spaces have large glass surfaces that create a bright diaphanous interior; the outdoor spaces take advantage of an old pit, evoking an old ravine with a small cascade. Finally, the exterior edges of the installation have been planted with bamboo that forms a permeable barrier...[+]
Obra Work
Nueva instalación para orangutanes en el Zoo de Barcelona, España New installations for orangutans at Barcelona Zoo, Spain.
Arquitectos Architects
Forgas Arquitectes / Joan Forgas, Dolors Ylla-Català, Cristina Goenaga, Pedro Gil.
Colaboradores Collaborators
Eulalia Aran (ejecución execution).
Consultores Consultants
Silvia Vicente (escenotecnia scenography); Manel Colomines (paisajismo landscaping); Manuel Arguijo (estructuras structures).
Fotos Photos
Simón García.