How we made the Eden Project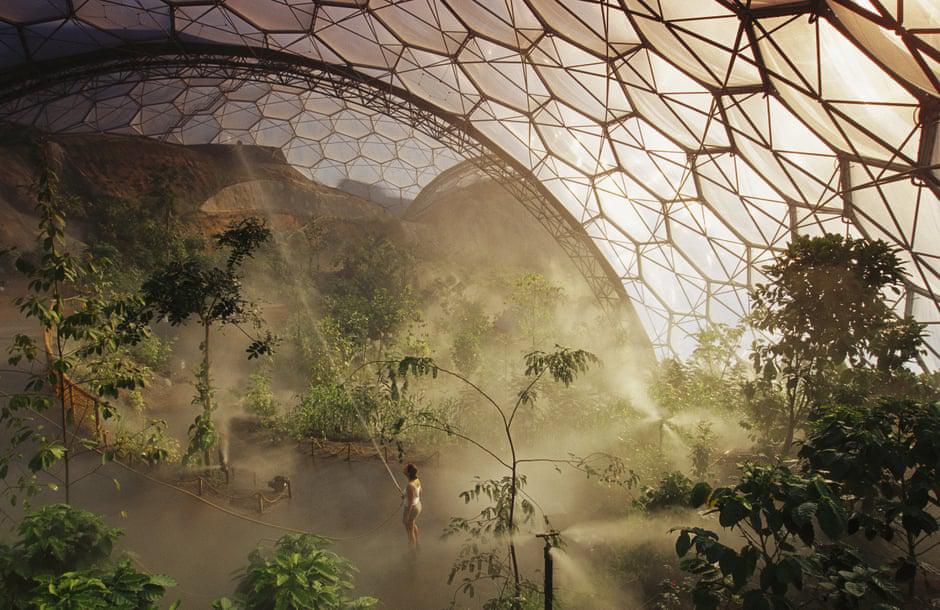 As the spectacular Cornish bio-domes turn 20, their creators reveal how they were inspired by a lost civilisation – and a load of washing up.
The Eden Project has generated £2.2bn for the local economy, attracted 20 million visitors and has regenerated Cornwall. I imagined the drive down from London or wherever to be like a pilgrimage. I wanted people to come out of the biomes, our domes containing the rainforest and Mediterranean climates, then see the horticulture in our temperate outdoor landscape and botanic garden. I hoped it would change how they thought about the planet.

Before Eden, my firm Grimshaw Architects' big break was doing Waterloo international terminal in London. It is a huge glass and steel structure that looks like a giant greenhouse, so it attracted Tim's attention. We met at Waterloo and walked through it. He did the first sketches for Eden that night on a napkin in the pub...

The Guardian. Inspired by a sink full of soap bubbles: how we made the Eden Project