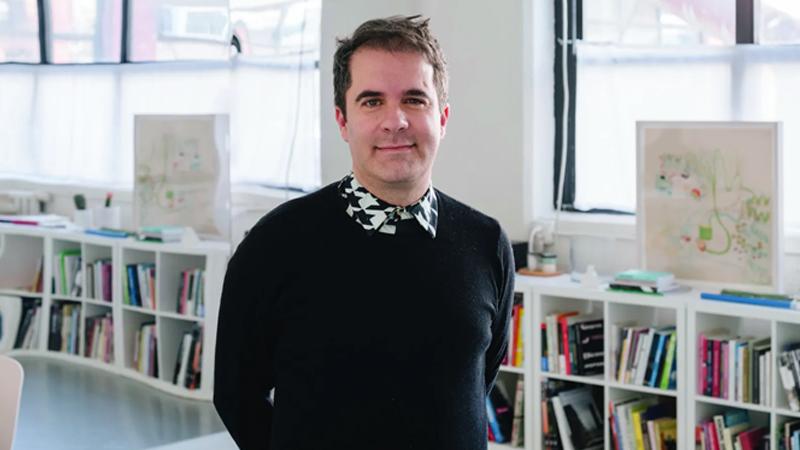 The Columbia University Graduate School of Architecture, Planning and Preservation (GSAPP) is excited to share that University President Lee Bollinger has appointed Andrés Jaque to serve as its next Dean, effective September 1, 2022.
As a distinguished architect, curator, and artist, Professor Andrés Jaque has championed ways to bring inclusivity to the built environment. This appointment confirms Columbia GSAPP's commitment to steward the evolution of bodies, technologies, and ecosystems. From its urban campus in the heart of New York City, the School has a legacy of assembling today's leading scholars and practitioners to empower the next generations of architects, critical thinkers, urban designers, planners, preservationists, and real estate developers to critically engage with the present and to shape the future of the built environment.
Professor Andrés Jaque has taught at GSAPP since 2013 and directs the School's Master of Science program in Advanced Architectural Design since 2018. He is the founder of the Office for Political Innovation, an international architectural firm based in New York and Madrid, that has received awards for projects in a broad diversity of media and scales...

Andrés Jaque is appointed Dean of Columbia GSAPP